Welcome to my website 'Milot Mafteach' (Key Words)
Content writing services, inter organizational communication and poetry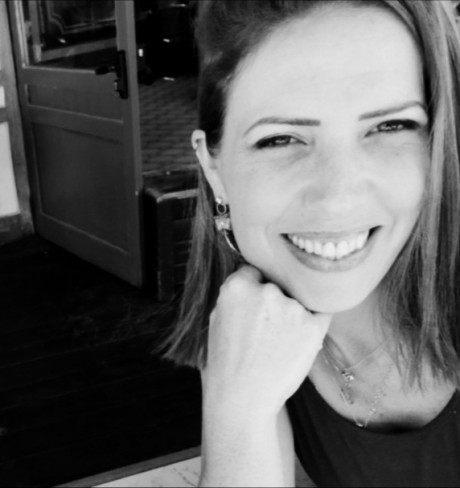 My name is Osnat Mirel Oron, I was born in 1978.
I am a mother of two sweet children.
I love organizations, relationships and communication.
I was born with a passion and excitement about the written word, I live and breathe it in my heart, day by day, hour by hour.
When I write, my eyes shine, my breath quickens, and my body senses become vivid.
I feel passionate about the written word and believe that when an organization find the key words that resonate with people's needs, it can create a feeling of connection and engagement.
I have a MA in Organizational Sociology from Ben Gurion University and BA in Behavioral Science from the College of Management. I have completed courses in LinkedIn content management to improve engagement, creative writing and art therapy.

I have broad experience in human resource processes, managing the employee life cycle with a deep understanding of labor law. One of my strengths is the creation of a positive employee experience improving employee retention, through interpersonal and written communication, while maintaining a strong connection to the values, needs and culture of the organization.
In my last position I was the focal point for 300 employees in various high-tech industries.
I created and managed the evaluation process, negotiated terms of employment and salary increases. I was also responsible for the employee incentive budget, which included organizing events and round-tables.

I have an extensive experience in content writing and feel passionate about the written word. I managed the internal training program 'Aman University' which included writing the syllabus content.
I was responsible for organizational portal and its content.

I am a people person and also mission driven, a creative thinker and have a strong sense of service.
I bring with me an open heart, integrity, authenticity, initiative, dedication and high emotional intelligence.

I believe in expressing and bringing heart into writing and all encounters with people.
From my vast experience, both in working with people and in content writing, I believe that by listening to people's desires and needs , while paying attention to the details, one can motivate people and improve processes to get employees on board with a sense of devotion and commitment.

The services I offer:

Content writing specializing in organization keywords:
* Leading inter organizational communication projects. Using keywords to connect employees to the organization.
* Writing organization content, storytelling, posts and articles for social media, the website and internal portal.
* Proofing and editing services.
* Writing strategic and inspiring speeches.


Content writing for individuals to discover their heart keywords:

* One-on-one writing sessions and/or workshops, assisting you on your journey towards finding the exact keywords to create and strengthen inspiration.
* Writing exciting and meaningful songs for creators, singers, films, birthdays, greetings.
* Poetry and inspirational evenings.

Community contribution:

* Once a quarter, I choose a voluntary project, for example, writing a speech/ post for a non-profit company, writing dedications to commemorate the life of loved ones.
To explore further, you can contact me:
Osnat Mirel Oron, [email protected]
LinkedIn profile: LinkedIn